Hoggs of Fife Albany Tweed Coat
Reviewed: November 2017
A practical tweed jacket that offers exceptional warmth!
---
PROS:

Soft and Warm Lambswool

Satin Lining

Made in the UK

CONS:

TECHNICAL SPECIFICATIONS:

Outer: 100% Lambswool

Lining: Polyester/Satin mix

Sizes: 8-18
The Hoggs of Fife Albany tweed coat is a jacket for ladies that will certainly please!
This new Albany jacket supersedes the old style Caledonia jacket from Hoggs, with the main difference being the materials used in the manufacturing process. For example, the outer fabric of the Albany tweed jacket is made from 100% lambswool, making it extremely soft and comfy to wear. In addition, the inner lining is made from a nice polyester/satin mixed material. All in all, this is a jacket that is really easy to pop over a fleece or a jumper when out and about on cold and frosty days.
Further, this quality tweed jacket features an inner membrane, meaning you can rest assured that it is going to be fully waterproof, breathable and windproof. Plus, for extra protection, the outer layer has been coated with Teflon to prevent rain or any stains from seeping into the fabric.
So, no matter what the weather, this jacket really is going to keep you warm and dry all day long!
Designed using a Hoggs of Fife bespoke tweed, this jacket is available in a soft green herringbone with a lovely lilac/sky check. Incidentally, if you want to wear your Albany jacket over a shirt, then the ladies cotton Bryony check shirt will be ideal for this and will complement it beautifully!
Some great benefits of the Albany tweed coat are:
made from soft lambswool making it naturally breathable and warm

boasts an array of pockets, giving you plenty of choice

for style and comfort, this jacket is designed to offer a feminine fit

knitted windbreaker cuffs for extra warmth
To summarise then, the Albany jacket is made in the UK, is both stylish and practical and it's simply perfect for either special occasions or for everyday wear!
Foot note:
In addition, if you'd like to fully prepare yourself for those chilly winter days out in the countryside, you could consider wearing the matching Albany waistcoat underneath the jacket, along with a stylish Albany matching headband!
Check out our product review video here:
Why not check out the full collection here- Hoggs of Fife Albany tweed collection!
Follow us on Facebook, Twitter and Youtube.
---
| | | | | |
| --- | --- | --- | --- | --- |
| | | | | |
| Hoggs of Fife Harewood Lambswool Tweed Jacket Product Review | 12 Critical Features every shooting jacket should have! | Hoggs of Fife Kinross Field Jacket | Hoggs of Fife Shooting Jackets | Shooting Trousers: A Useful Buying Guide |
MORE FROM: SHOOTING PRODUCT REVIEWS & GUIDES
---

BEGINNERS GUIDE TO GAME SHOOTING
Read our comprehensive guide on Game Shooting here. Find out the legal aspects, what to wear and the terminology. Beginners Guide to Game Shooting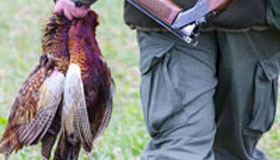 ESSENTIAL CLOTHING AND FOOTWEAR FOR MODERN GAMEKEEPERS
An informative article on the essential clothing and footwear for gamekeepers. Learn More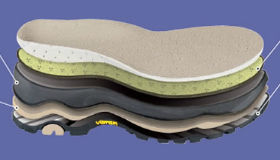 GRISPORT KEEPER BOOT REVIEW
A fabulous high leg boot that offers plenty of support and grip - essential when out on the field. Learn More