Posted by Bethan Bithell on 15th May 2015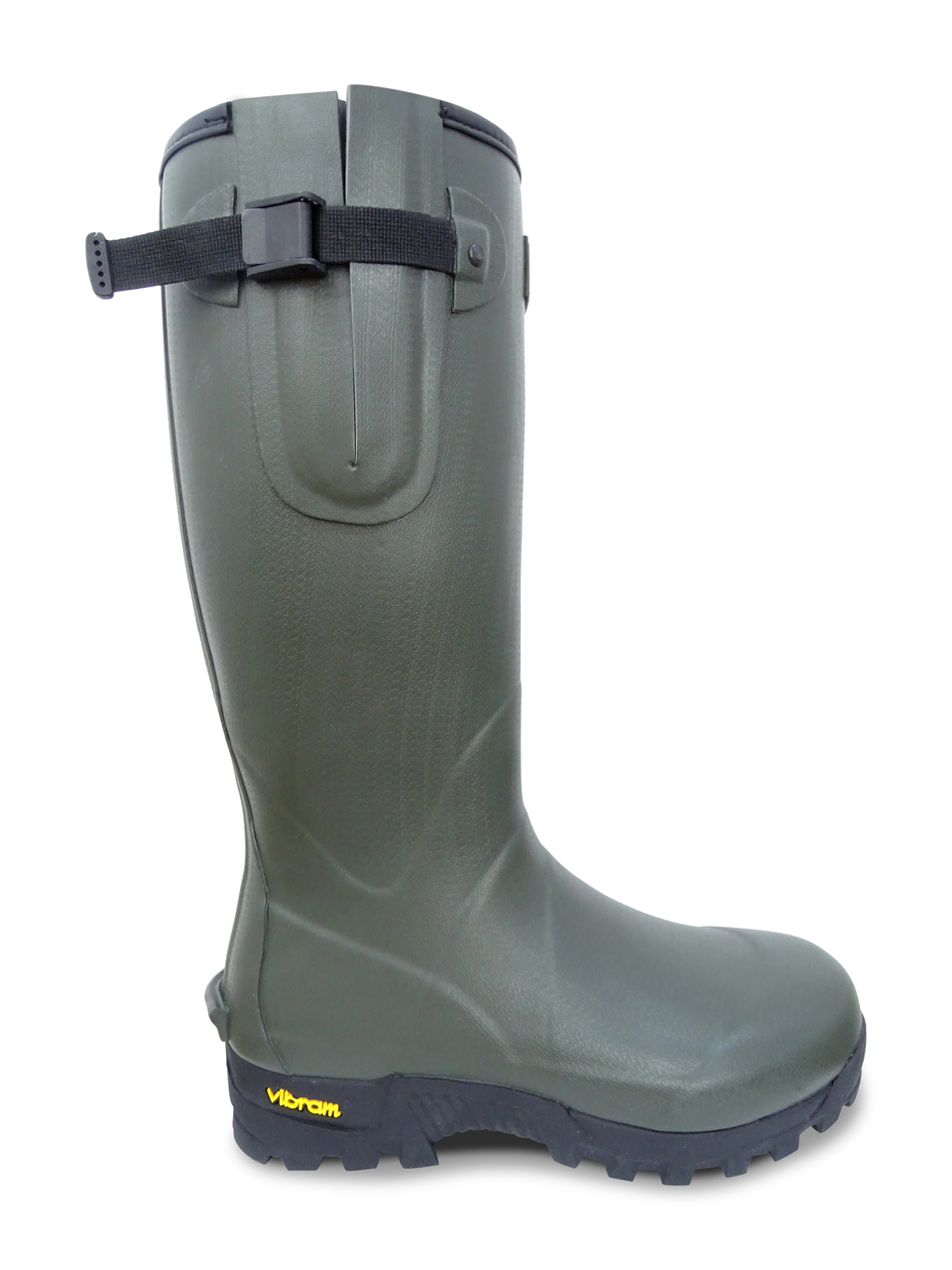 Section 1: Sole Unit
When out shooting, dog walking, working or walking, you may find that walking boots or shooting boots are not really suitable due to the tough, rough terrain you are crossing. So, as an alternative, you may consider investing in a pair of top quality wellington boots with a sturdy sole unit.
With many different brands and styles currently available, it can become quite confusing when deciding which is the best option to suit your needs. By taking time to consider and choose the right pair of wellies, you will be sure to enjoy many hours out and about, in comfort.
When walking for a considerable amount of time, sufficient support and a stable sole-unit is a 'must'!
When considering a new pair of wellies, remember to check that the soles and insoles will offer sufficient arch support to reduce the possibility of back ache and leg ache. (Especially if you suffer with high arches or flat arches).
Wellington Boot Soles for Grip and Traction
Durable and stable sole units such as a Vibram sole unit will offer grip and traction. Vibram is a leading provider of sole units within the sporting industry. As a result, quality non-slip sole units are being used on walking boots, shoes and wellington boots.
There are many different variations of the Vibram sole units. The key benefits of a Vibram sole unit on a pair of wellies are:
Outstanding grip on various surfaces
Enhanced stability and comfort
Optimal balance of traction and durability
Being able to stay on your feet for longer!
Wellies with vibram sole are just perfect for farmers and agricultural workers, gamekeepers and shooters!
We recommend Hoggs of Fife's Field Sport Neoprene Wellington Boot
Slip-resistant and hardwearing Soles
Rubber soles on wellington boots are very popular and many of our brands opt to use a rubber sole on their adjustable wellies, neoprene wellies or their short length wellies. Wellington boots made with rubber soles are cheaper to buy than those with other technical sole units, but rubber-soled wellies do have many advantages, including:
Being slip-resistant
Being waterproof
They are durable and hardwearing
We suggest that wellington boots with rubber soles are simply perfect for dog walkers!
Wellington Boot Soles Resistant to chemicals, animal and vegetable oils and fats
If your work involves standing in various materials such as manure, liquids, chemicals and disinfectants, traditional sole units will deteriorate and rot away. A wellington boot made from PVC/Nitrile are high resistant to solvents, fats and greases. In addition, Dunlop Acifort safety wellington boots have been designed and manufactured specifically for the agriculture industry and are highly resistant to animal and vegetable oils and fats, disinfectants and various chemicals.
We recommend the Dunlop Acifort Heavy Duty Safety Wellington Boot
Flexible Soles on Wellies
As opposed to durable rubber-soled wellies, featured above, traditional wellington boots are moulded 'all in one', with a rubber upper and a rubber sole. These wellies are flexible and plyable, and are ideal for festival. These are often considered 'budget wellies'! The benefits of one-piece moulded rubber wellies are:
Flexibility
A one-piece moulded welly
Comfort
Wellington boots with traditional rubber uppers and soles are a 'must' for festival goers – and indeed for everyday wear!
We recommend Lunar wellingtons
Sole Pattern
Sole design is an important factor to consider when selecting boots for working. It is important to factor the tread pattern and the design of the sides of the sole unit to see how mud, stones and debris can be pushed into the channels.
There are many different types of sole patterns available, with different patterns offering different results.
The XS Trek Vibram sole unitas used on the Hoggs of Fife Field Sport Neoprene Wellington boot has been designed to offer outstanding grip and traction. The multi traction lugs are perfect for mountain climbing and rough work which is why this type of sole pattern is suitable for farmers, shooters, hunters and dog walkers.
This type of sole design is self-cleaning and antislip and are perfect for farmers and stable hands. No more sole clogging, simply hose down at the end of the day.
Step 2 Calf Size – Click here for Welington Boot Calf Size options