Posted by B.Bithell on Mar 11, 2016
No matter what your activity is, wearing comfortable walking boots, when out and about, is a must! This will not only get you further but will also help to prevent those very painful blisters!
Although price naturally has a major impact on choosing which boots to buy, investing in a decent pair of boots will actually save you money in the long term.
Choosing which walking boots to wear can be difficult, especially if you are buying online. So, to try to help with your selection process, we are suggesting that there are five essential features that you should definitely look out for to ensure comfort.
The infographic below highlights these five features: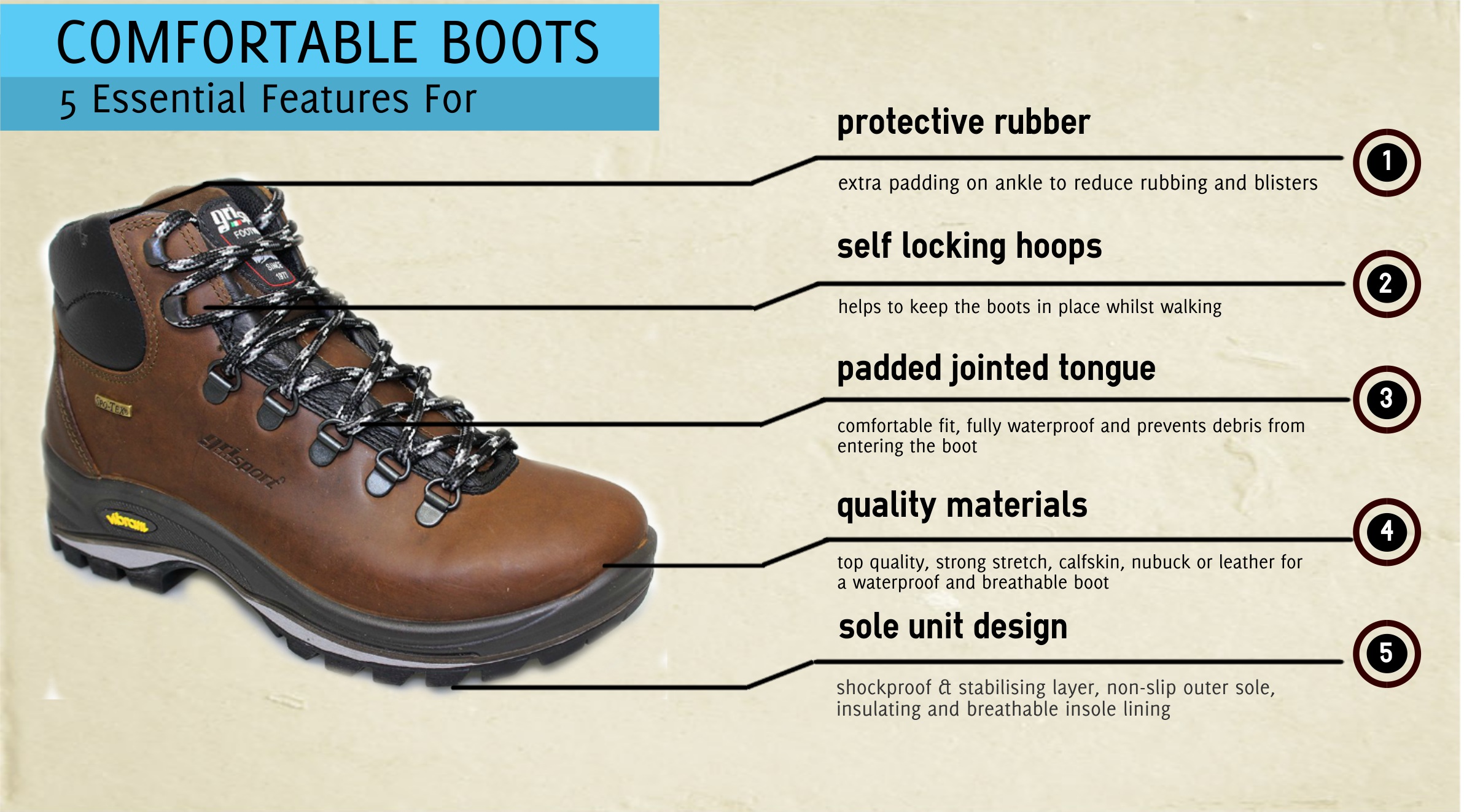 Click here to view our full range of walking boots
Above are the 5 essential features that we would suggest are the most important to offer comfort, support and style but there are also some other features that you may wish to consider too. These include:
If, however you decide that walking boots are too heavy or cumbersome, and would prefer a pair of comfortable walking shoes instead, there are also some key features to consider before you buy your next pair of shoes.
Find out more about these essential features of walking shoes in our infographic here - Essential Features of Walking Shoes
Enjoy your time and relax when out and about by only wearing footwear that ensures you comfort, safety and style!