Posted by Bethan on Sep 26, 2023
Product Review | Grisport Gamekeeper Boots
Introducing the Grisport Gamekeeper boots, a fantastic addition to the Grisport range that is specifically designed for all country pursuits. Whether you are embarking on highland or lowland walking pursuits, these boots are perfect for the job.
Who is Grisport?
Grisport, a leading footwear manufacturer, takes great pride in its commitment to environmental sustainability. Grisport is based in Castelcucco, a charming village in Italy, near the beautiful Dolomite Mountains, with stunning natural surroundings. This pristine environment serves as a constant reminder of the importance of preserving and protecting our planet.
The company relies on solar power for 70% of its energy needs, thanks to a state-of-the-art photovoltaic plant. By harnessing the sun's energy, Grisport significantly reduces its carbon footprint and contributes to a cleaner and greener future.
Key features of the Grisport Gamekeeper Boots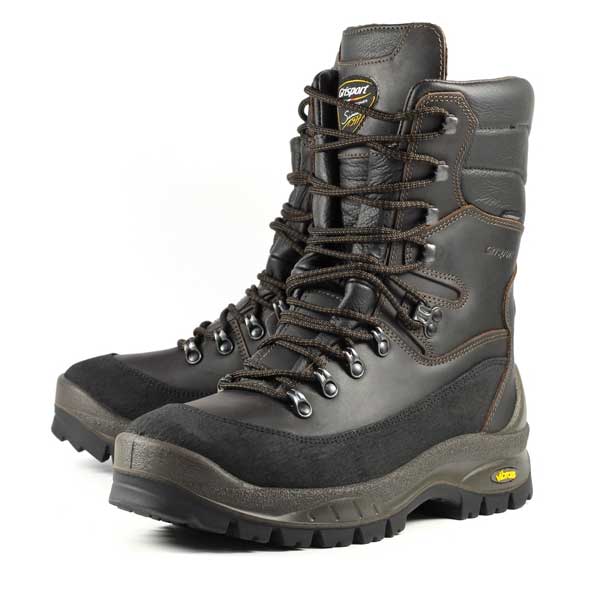 These Gamekeeper boots have a scuff rand that protects the upper from damage by gorse and bracken. This ensures that your Grisport boots remain in top condition, even in rugged terrains.
In addition, the Grisport Gamekeeper boots come equipped with a bellows tongue that is stitched to the top eyelet. This clever design feature not only enhances the boot's overall durability but also makes it waterproof. This means that you can confidently wear these boots in any weather condition, without worrying about your feet getting wet. Furthermore, the waterproof feature allows you to confidently explore various terrains, from muddy trails to rocky paths.
The Grisport Gamekeeper boots truly excel as an all-round boot. These boots are well-made and durable, guaranteeing they will last for many future adventures.
Positive and Negatives of the Grisport Gamekeeper boots
As with any boot, there are positive and negative features. We highlight these below:
Positive features:
Waterproof membrane - these boots have a waterproof and breathable Spotex membrane to protect during the wet
Lightweight and flexible - soft Italian leather has been used making this boot lightweight and flexible. Great for long distance walking
Padded ankle - extra padded ankle for more comfort
Anti-tendonitis relief system - the tendon relief system on these boots helps to reduce tendon strain
Quick lacing system - easy to put on and pull off with the quick lacing system
Heel locking system - to keep the heel in place to avoid heel slipping
Negative features:
Smallest size is EU 40 (UK 6.5) - unfortunately not available in ladies sizes
When would you wear the Grisport Gamekeeper Boots?
The Gamekeeper boots are made for any outdoor activity. We have found that hikers like them because of the cushioned walk, and hunters like them because of the high ankle support.
These boots are made to deal with tough ground, and the Vibram sole unit offers plenty of grip and traction. Plus the high padded ankle reduces the likelihood of ankle twisting.
These boots are known for their versatility making them great for farmers, hikers, gardeners, shooters, hunters, stalkers and field work.
---
RELATED ARTICLE: Best Hunting Boots For Comfort
---
Alternative high-leg hunting boots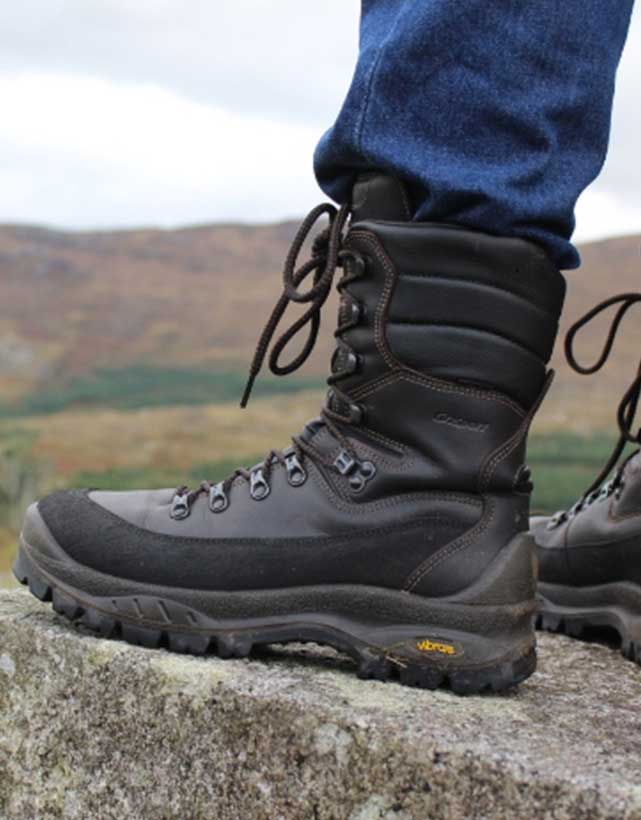 There are many hunting boots to choose from, including brands like Gateway1, Jack Pyke, and Hoggs of Fife.
Three of our very best high leg hunting boots are:
Hoggs of Fife Aonach II Waterproof Boot
Gateway1 Staika 7" Armortex Kevlar Boot
In conclusion
Whether you are a professional gamekeeper or simply enjoy spending time in the great outdoors, the Grisport Gamekeeper boots are a fantastic choice. It offers style, functionality, and durability.
The Grisport Gamekeeper boots are a welcome addition to the Grisport range, catering to those who partake in country pursuits. With their protective scuff rand and waterproof bellows tongue, these boots are designed to withstand the challenges of both highland and lowland walking pursuits. Their versatility and durability make them an excellent choice for anyone seeking a reliable and high-performing boot. So why compromise on quality when you can have it all with the Grisport Gamekeeper boots?