Posted by Bethan Bithell on Jan 29, 2021
Lightweight, waterproof and breathable boots
Having been designing and manufacturing outdoor footwear in Italy since 1977, Grisport know a thing or two about walking and hiking boots. The brand was born when two brothers - passionate about hiking and living at the foot of the Dolomites - began hand stitching boots with the ethos that comfort was at the forefront of every piece they made. Today they are one of the five biggest manufacturers of walking boots in Europe.
Rigorous testing and high technical spec ensure your Grisport footwear is the best it can be and will support you whatever your outdoor pursuit.
Reasons we love Grisport boots:
Comfortable straight out the box
Lightweight, waterproof and breathable
Don't cost the earth
Made from top quality leather and technical synthetic materials.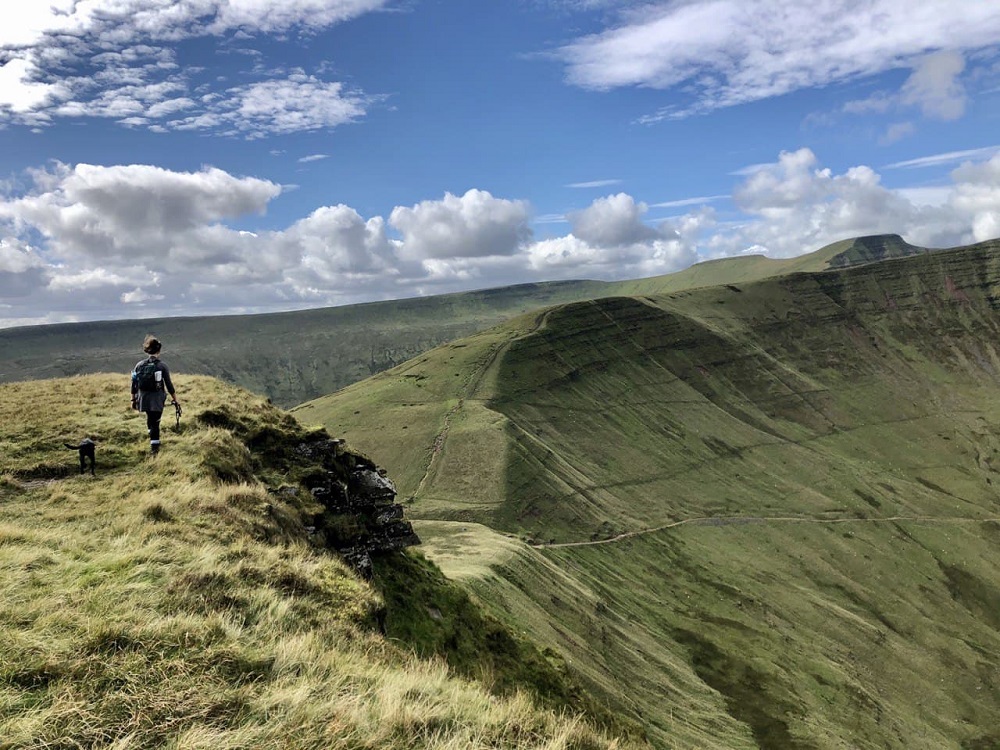 Grisport Boot Technical Detail
Features of Grisport boots include:
Technical lining
Originality engineered
Maximum support
High quality
Comfort and practicality
GRISPORT LINING MATERIALS
Grisport use a variety of linings to ensure that rain is kept out but at the same time allowing moisture and heat to escape. All boots marked with Grisport waterproof logo conform to British waterproofing standards.
Spo-Tex®
Outstanding comfort is engineered through a technical waterproof lining that keeps feet warm and dry while allowing perspiration to escape through thousands of micropores.
CORDURA®
Grisport boots are made to last. CORDURA® fabric is renowned for its durability and resistance to tear and puncture meaning your footwear will withstand rough terrain and keep you comfortable mile after mile.
GRITEX®
Resistant to snow and rain, GRITEX® has been designed to provide warmth and dryness on even the coldest, wettest days.
Sympatex®
Offering up to 100x more protection than the British standard, Grisport's Sympatex® lining is waterproof and breathable while offering flexibility and is proven not to tear even at the most critical stress points.
DESIGNED TO SUPPORT
A critical role of a walking shoe or boot is to support the wearer in all terrains. To ensure boots are comfortable and secure, Grisport have designed and patented their very own Support System®.
Support System®
Grisport's original design of a heel locking system provides comfort and security by enabling optimum control and adherence throughout every inch of movement. Have confidence in your tread with the Grisport Combat Boot.
Vibram® Soles
Vibram® produce the most durable soles for walking, hiking, climbing and everyday wear.
Arch Support Insole
All Grisport insoles are anatomically designed to ensure comfort. All insoles are treated with anti bacterial components and are removable if special insoles or additional support is needed, for example like the Grisport Active Anti-Shock Gel Insoles.
DESIGNED FOR COMFORT
Highest Quality Leather
By selecting only the top quality leather, Grisport can ensure breathability and comfort.
Cushioned toe-joint
Research has shown that our toe-joint cushioning adds significantly to wearer comfort. The feature can be seen on the popular Grisport Revolution Walking Boot.
Tendonitis Relief Special configuration in our designs prevents tendon fatigue, contributing towards a more comfortable walk. For comfort and ergonomic design to minimise tendonitis flaring up, the Grisport Quatro Walking Boot is a fantastic all-rounder.
Click here to view our video.
DESIGNED TO BE PRACTICAL
Quick Lace
The hooks of Grisport footwear are made of steel so as to guarantee extreme resistance over time and a better slide for the laces. The ladies Grisport Hurricane Boot is a perfect example of the lacing system in action.
Self Locking Hook
The lacing of Grisport shoes guarantees even and safe grip without any particular pressure points, key to this is the self-locking hook. This feature is present on a variety of the Grisport range including the Grisport Ranger Boot.
Protective Toe-Cap
any of our designs incorporate a protective toecap. This helps prolong the life of our boots while also ensuring additional impermeability from water.
Browse our full range of Grisport Walking Boots and Shoes and find your perfect pair today.