Posted by Bethan Bithell on Jun 01, 2022
History of the Flat Cap
The traditional flat cap has many names. You may have heard of the ivy cap, crook cap, cabbie cap and golf cap. Depending on where you are, the flat cap is also known by other names:
Ireland - known as a paddy cap
Scotland - known as the bunnet
Wales - known as a Dai cap
United States - known as a flat cap or pancake cap
The flat cap was traditonally worn by older working class individuals or by wealthy toffs, as part of their casual clothing outfits. More recently many celebrities have been seen wearing a flat cap including David Beckham, Gillian Murphy (as seen in Peaky Blinders) and Tom Hardy. The Royal family including Prince Charles, have been spotted on a number of occasions sporting a tweed flat cap. And, of course, we can't forget Del Boy from Only Fools and Horses!
A flat cap can range from £10.00 to over £100.00 depending on its brand, design and fabric. There are many different types of flat caps available including waterproof wax flat caps, Harris Tweed flat caps and cotton/canvas flat caps. They are classed as the most affordable headwear, particularly when compared to the likes of Stetsons and Fedoras which can cost well over a £1000.00 each!
What is a flat cap?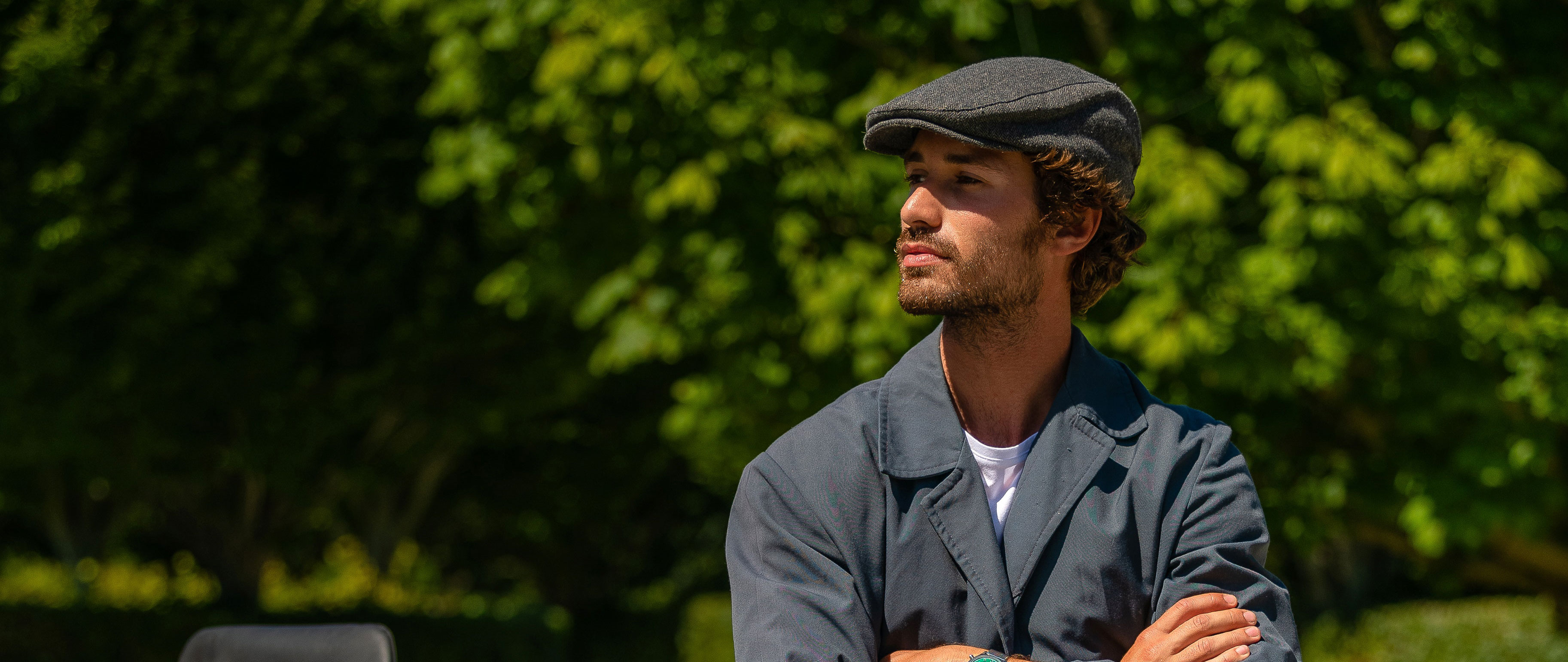 A flat cap is usually a one piece cap with a peak and a deep back. The peak section should merge into the body of the hat. If a wider brimmed hat is needed then you may wish to consider a baseball cap. A flat cap gives a more formal feel.
A flat cap is very popular with the country folk and farmers are well known for wearing a flat cap when out working. This style of cap is always a popular choice, especially with so many different styles and colours now available!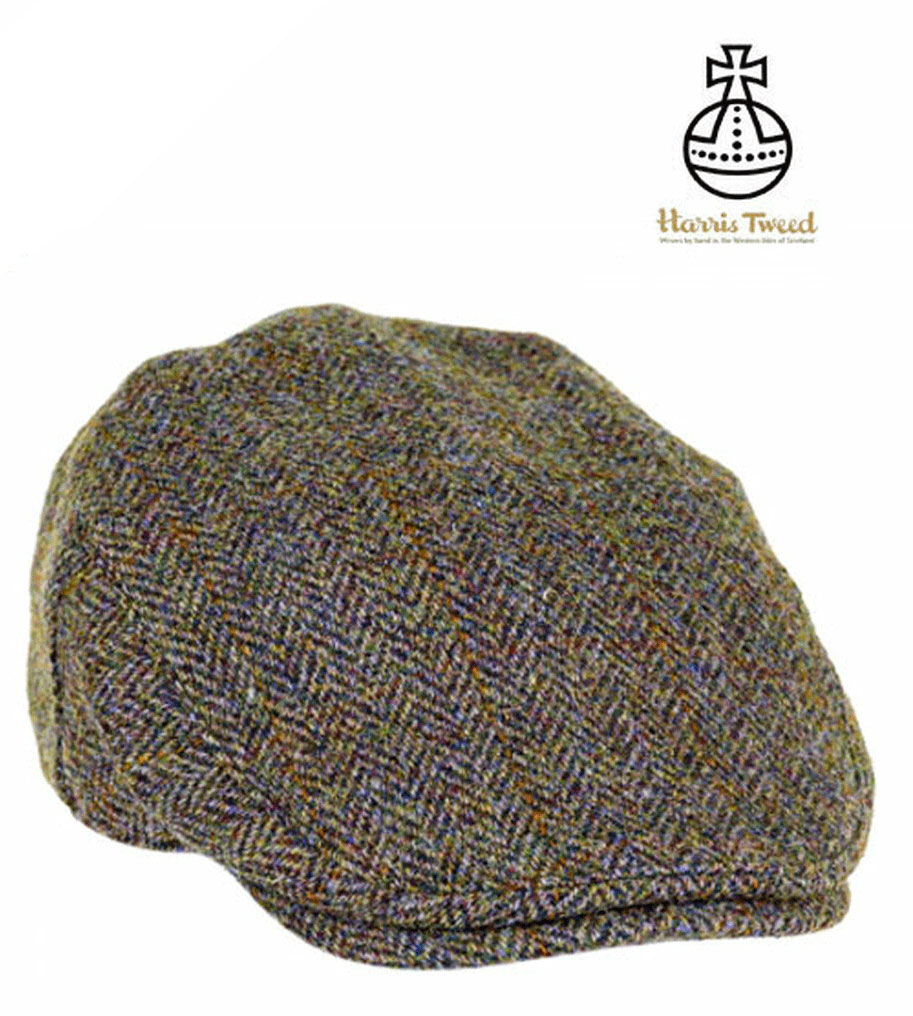 How to wear a flat cap
A flat cap can be worn in a formal or informal fashion. A wax flat cap is perfect for those informal situations such as for work on the farm, whereas a tweed flat cap is ideal for more formal events such as a formal shooting event.
A flat cap generally fits lower down the head than other hats such as a baseball cap. Flat caps should sit just at the nape of the neck (where the hairline sits). The peak should be forward enough to shield the eyes but not too forward to restrict the vision.
What is a newsboy cap?
There are many words to describe a newsboy cap. Perhaps you have heard of the Gatsby, cabbie, newsie or the 8/4, which are terms that can all be used to describe this type of hat. This style of hat was popular back in the 1800s to the early 1900's paricularly with working class boys and men. Today it's made a come back, largely due to the ever popular Peaky Blinders TV programme.
A newsboy cap is similar to the traditional flat cap but has a more rounded top with a low profile and a small peak. They have a sloppy top look and are made up of eight pieces sewn together from the top of the hat and is topped with a button. This is why they are sometimes called an 8 piece cap.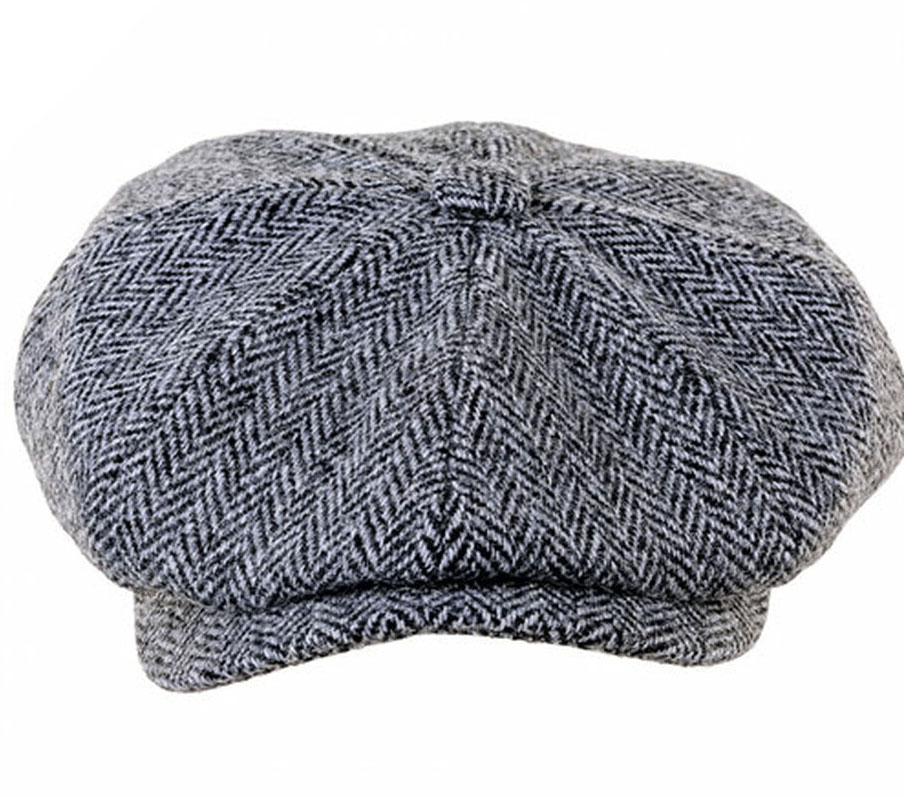 How to wear a newsboy cap?
The Gatsby or newsboy cap is best worn with the sides pulled down to the ears on each side, with the brim pulled forward to shade the yes. It should nenver be worn with the peak tilted backwards - this is regarded as a no, no!
To get the right look, buy a newsboy cap that gives you the best fit. If the hat is just a 1/2 size too big, then the floppyness of the hat will be too much and will not look right.
To get the perfect fit flat cap and newsboy cap please view our hat measurements guide.
Find your style
There are many different styles of flat cap or newsboy cap available, made using different types of fabric. Our most popular style of flat cap and newsboy cap is the Harris Tweed flat cap.
Incidentally, Harris Tweed is a British made tweed fabric, carefully woven in the Outer Hebrides in Scotland!
---
RELATED ARTICLE:
The Popularity of Harris Tweed
---
The Harris Tweed flat caps are beautifully made using various colours of luxury Scottish tweed.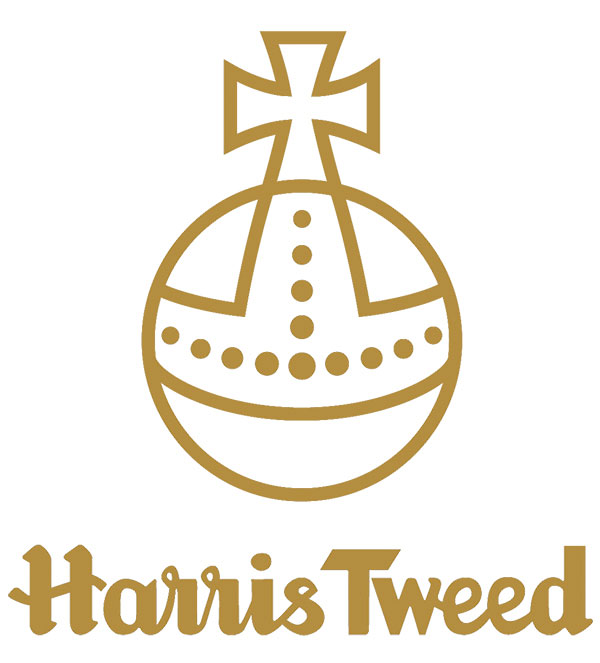 These flat caps are carefully lined with a luxury satin lining making them comfortable to wear all day long. Featuring a deep back for comfort and a slim peak for style, they will fold neatly, enabling you to slip them into a pocket ready for when the weather gets a bit warmer.
The benefits of wearing a Harris Tweed flat cap are:
British made fabric
Protect you from the cold
Durable and long lasting
Smooth and wrinkle free
Stylish
Moisture resistant
Shop our full range of flat caps here and Harris Tweed flat caps here.