Posted by Bethan on Jul 15, 2023
A mens smock is a type of outer garment that has been worn for centuries. Traditionally, smocks were worn by farmers and other labourers as a protective layer to keep their clothes clean while working in the fields. Today, the mens smock has evolved into a stylish and practical piece of outerwear for men who need protection from the elements.
One of the most popular types of men's smocks is the waterproof smock. This type of smock is designed to keep you dry in wet weather conditions. It is made from a durable, waterproof material that is both breathable and wind-resistant. Waterproof smocks are ideal for outdoor activities such as hiking, camping, fishing or working in wet conditions. They are also perfect for everyday wear during rainy seasons.
When choosing a men's smock, it is important to consider your specific needs and preferences. If you will be working or spending time in wet conditions, a waterproof smock may be the best choice. It is important to select one that is well-made and durable to ensure it will last for years to come.
To help you find the best possible mens waterproof smock for your outdoor activities, without spending too much time exploring the endless styles and brands, we have decided to put together our top 5 best men's smocks. We are sure you will not be disappointed in the ones we have chosen, as they are our best sellers!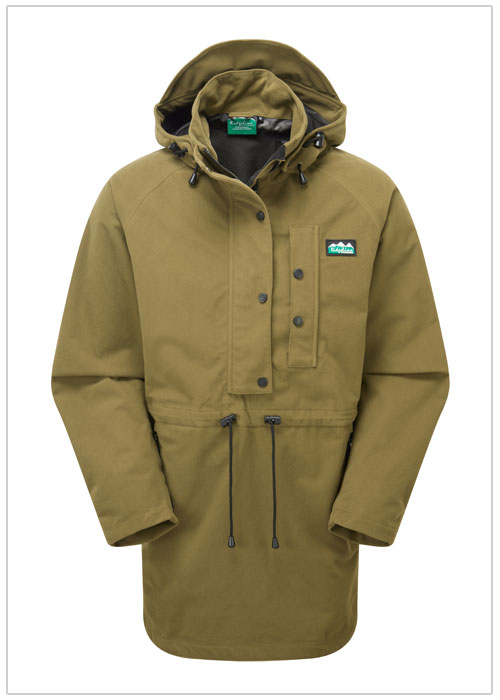 Ridgeline Monsoon Classic Smock
With our ultimate hardwearing and functional Ridgeline Monsoon Classic Smock, you can experience the ultimate protection against harsh weather conditions. The 3 layer laminated shell with a 10,000 H20 waterproof protection, 5,000 MVT breathable membrane and fully sealed seams will keep you dry and comfortable. Its packed with all the essential features to keep you dry and provides ample space for all your essentials. Stay dry, comfortable and protected at all times with a Ridgeline Smock!
Key features: 3 layer laminated shell, longer style

---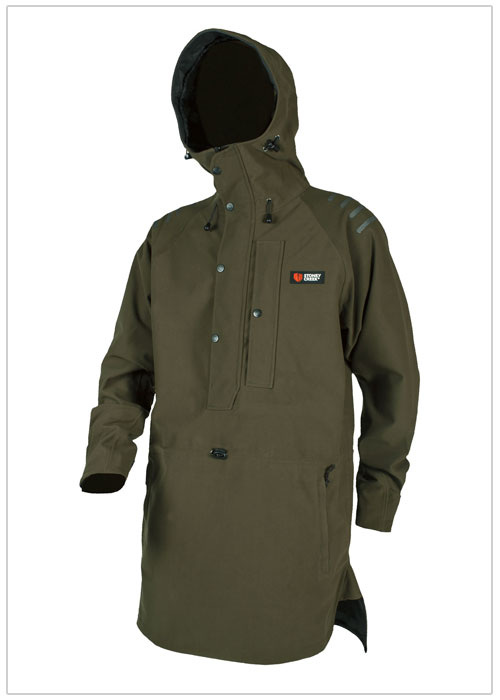 Stoney Creek Bush Coat
Experience unparalleled durability and protection from the elements with our outstanding garment, rigorously tested in the tough conditions of New Zealand. Enjoy complete peace of mind with 100% waterproof and windproof capabilities, breathable fabric, and taped seams. With a 3-layer design and silent yet ultra-tough fabric, you can move effortlessly and without disruption in any terrain. You can be sure the Stoney Creek Long Bush Coat is built to last.
Key features: Max waterproofing rating of 33,860

---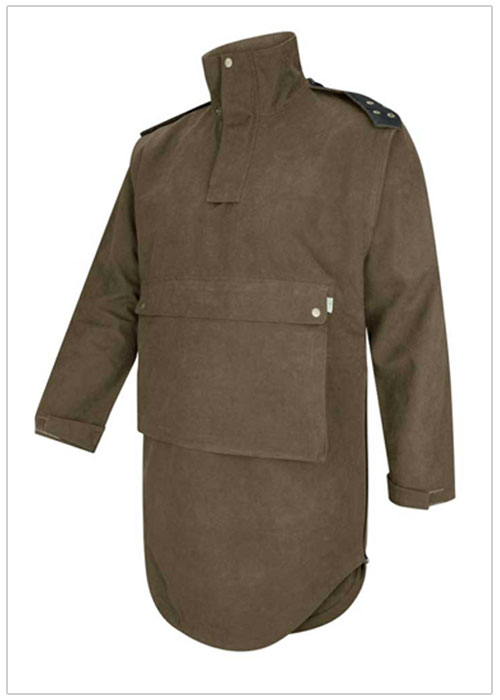 Hoggs of Fife Struther Trilaminate Smock
Stay comfortable and dry during any outdoor adventure with our waterproof and breathable smock by Hoggs of Fife. Designed using a trilaminate fabric, making this smock highly waterproof and breathable. The Teflon coating also provides ultimate protection against rain and moisture, while the adjustable fleece lined hood and semi-elasticated cuffs keep you warm and snug. Whether you're hiking, camping, or exploring the great outdoors, the Hoggs of Fife Struther Trilaminate Sock is the ideal companion for your next adventure. Say goodbye to dampness and discomfort and enjoy all the benefits of our waterproof smock today!
Key features: Three-layer fabric with a waterproof rubber membrane laminated between the inner and outer layers.

---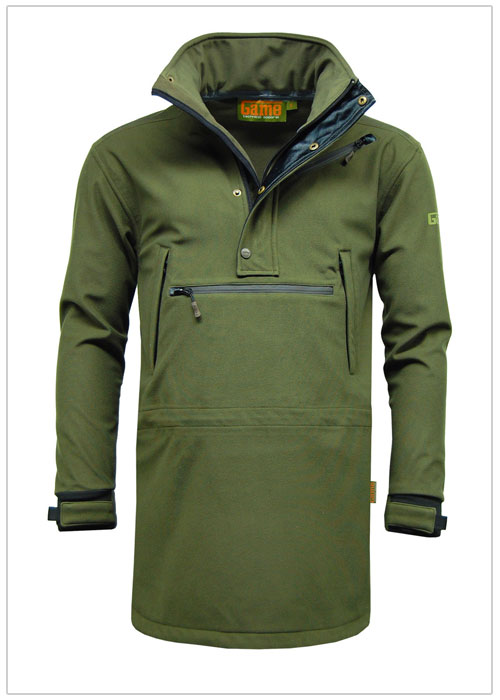 Game Waterproof Smock
Stay dry and comfortable no matter the weather conditions with the Game waterproof smock. With its fully waterproof design up to 8000mm and breathable fabric, you can focus on your outdoor activities without worrying about getting wet. This smock is packed with essential features making it a functional and practical choice for anyone who loves the great outdoors. Whether you're out hunting, fishing, or hiking, the Game waterproof smock has got you covered.
Key features: Longer length waterproof smock

---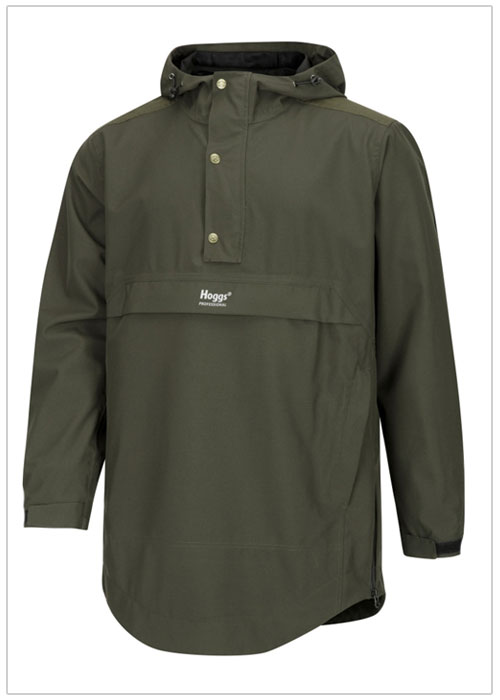 Hoggs of Fife Green King II Waterproof Smock
Stay dry and comfortable in any weather with the Hoggs of Fife Green King II Waterproof Smock. This smock is designed to provide superior protection against even the harshest elements. And thanks to its polyester mesh lining, you'll never have to sacrifice comfort for performance. Stay dry, warm, and comfortable no matter what the weather throws your way with our waterproof and breathable over the head smock by Hoggs of Fife.
Key features: Highest waterproof and breathable rating available

---
Mens smocks are an excellent choice for men who need practical and stylish outerwear that can protect them from the elements. Whether you choose a waterproof smock or a mens smock jacket, you can be sure that you will have a comfortable, functional and fashionable garment that will serve you well in a variety of situations. So, go ahead and add a mens smock to your wardrobe today!