PERCUSSION RAMBOUILLET HUNTING JACKET
REVIEWED: OCTOBER 2017
The Percussion Rambouillet jacket is a stylish and practical all round jacket that screams quality!
---
PROS:

Waterproof, breathable, windproof

Plenty of pockets including cartridge shell holder

Reinforced shoulder and elbows

CONS:

TECHNICAL SPECIFICATIONS:

Outer: 85% Polyester, 15% Polyamide

Lining: 100% Polyester

Sizes: S-XXL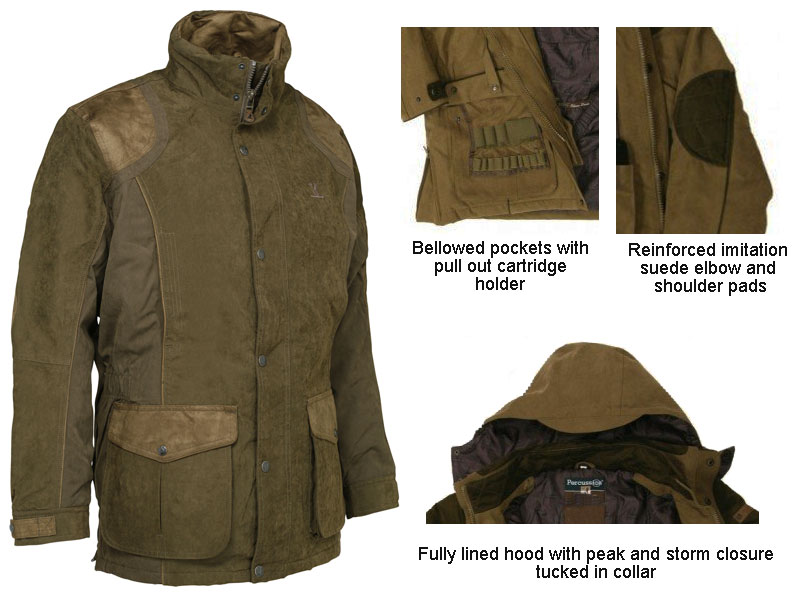 If you're seeking a quality jacket that not only has fantastic key features but looks great on you too, then look no further!
Basically, we all want protection from the elements but we all want comfort too, as part of the whole package. Well, this jacket certainly won't disappoint! The outer fabric is made from 85% polyester and 15% polyamide, so it is waterproof, windproof and breathable. All the protection you need is there!
In addition, you'll certainly have that cosy feel on the cold winter days because this jacket has a 100% polyester lining/padding. Oh, and by the way, the smart looking imitation suede shoulder pads, trims and braids are also made from 100% polyester and actually add a great look to this superb jacket.
It seems obvious that everyone at Percussion (a highly regarded French brand) really knows how to please and this means that when you buy Percussion items you can rest assured that the organisation will have gone 'the extra mile' to produce only the very best of quality items.
Certainly, this Percussion Rambouillet hunting jacket is suitable for many different types of outdoor activities and it has many attractive key features.
Let's take a look at some of these key features, below:
A useful hidden hood in the collar

Zipped air vents underneath the arms

Hand-warmer pockets

Waterproof taped seams

6 x inside pockets (some zipped, one for a tag or perhaps scope/torch, one for your phone)

2 x outer bellowed pockets (with integrated pull out elasticated row holders for cartridges)

A handy PVC lined detachable game bag (on 3 sides of the jacket)

A two-way zip (handy when climbing over stiles or getting out of your vehicle)

Side zips for better movement

Adjustable cuffs

3 layers (making it waterproof, windproof and breathable)
For a closer look at this outstanding jacket, please view our video below:
In summary, this is a jacket of superb design with so many great features. It's stylish, practical and really comfortable!
This Percussion Rambouillet hunting jacket is very worthy of thought for so many reasons. It is comfy, very useful, practical and hard wearing...and, we have to say, extremely desirable!
You may also like to take a look at our other Percussion items including a matching Rambouillet hunting gilet, our Rambouillet waterproof trousers or our Rambouillet zipped wellingtons. Please do contact us, should you have any questions or queries about any of our Percussion items or indeed any of our other products.
Follow us on Facebook, Twitter and Youtube.
---
| | | | | |
| --- | --- | --- | --- | --- |
| | | | | |
| Hoggs of Fife Harewood Lambswool Tweed Jacket Product Review | 12 Critical Features every shooting jacket should have! | Hoggs of Fife Kinross Field Jacket | Hoggs of Fife Shooting Jackets | Shooting Trousers: A Useful Buying Guide |
MORE FROM: SHOOTING PRODUCT REVIEWS & GUIDES
---

BEGINNERS GUIDE TO GAME SHOOTING
Read our comprehensive guide on Game Shooting here. Find out the legal aspects, what to wear and the terminology. Beginners Guide to Game Shooting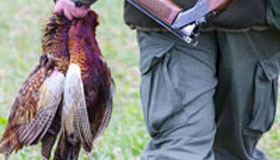 ESSENTIAL CLOTHING AND FOOTWEAR FOR MODERN GAMEKEEPERS
An informative article on the essential clothing and footwear for gamekeepers. Learn More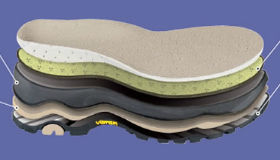 GRISPORT KEEPER BOOT REVIEW
A fabulous high leg boot that offers plenty of support and grip - essential when out on the field. Learn More