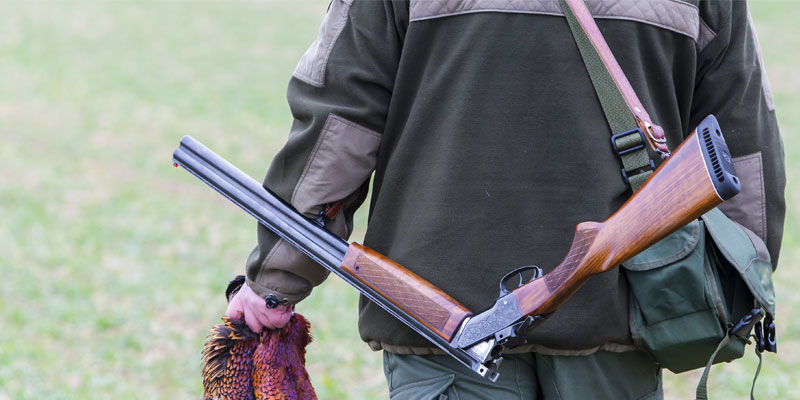 SHOOTING JACKETS REVIEWS
Our shooting jackets reviews are packed with information and advice that will hopefully provide you with the necessary information to buy a new jacket that is perfect for your needs.
A shooting jacket is a key garment for shooting. It needs to have the essential features such as retaining straps, bellowed pockets and game keeper pockets. With different brands on the market, it can be difficult to make an informed decision, which is why we have carried out these product reviews.
There are also many other factors to consider when out shooting, such as the type of shooting trousers or what equipment you need. Which is why we have devised a range of shooting guides to help you. Find out more here – shooting guides.
Explore our Shooting Jackets Reviews below:
Ladies Shooting Jacket:
November 2017

A lightweight and soft tweed coat from Hoggs of Fife. The Albany tweed coat will keep you comfortable all day when out on the field.

July 14th 2016

New from Hoggs of Fife the hunting jacket for ladies is a quilted country jacket with essential features for shooting.

April 29th 2015

A soft and cosy fleece jacket that's perfect for when attending informal shooting events. Why not layer up with a waterproof and breathable pack-away incase of a shower!

April 12th 2015

A popular and stylish tweed jacket for ladies jam packed with essential features to keep you warm and dry all day long!
---
Mens Shooting Jackets:
August 2017

A luxury tweed jacket made from 100% Lambswool. A beautiful jacket suitable for all weather sports!

July 28th 2017

A superior quality lightweight, waterproof field jacket.

May 1st 2015

A prestiges knitted jacket that's perfect as an additional layer when out on the field.

April 17th 2015

Waterproof and breathable tweed jacket with prooftex drop liner membrane. A great shooting jacket for all weathers!
---