GOODYEAR SWAMP WELLINGTON BOOT REVIEW
REVIEWED: August 2017
A quality camouflage wellington boot that offers comfort and warmth at a competitive price!
---
PROS:

Real Tree Camouflage pattern

Front toe protector

Cushioning sole unit

Lightweight

CONS:

This wellington boot is only available in Camouflage

TECHNICAL SPECIFICATIONS:

Outer: 100% Rubber

Inner: 100% Foam Rubber (Neoprene Lining)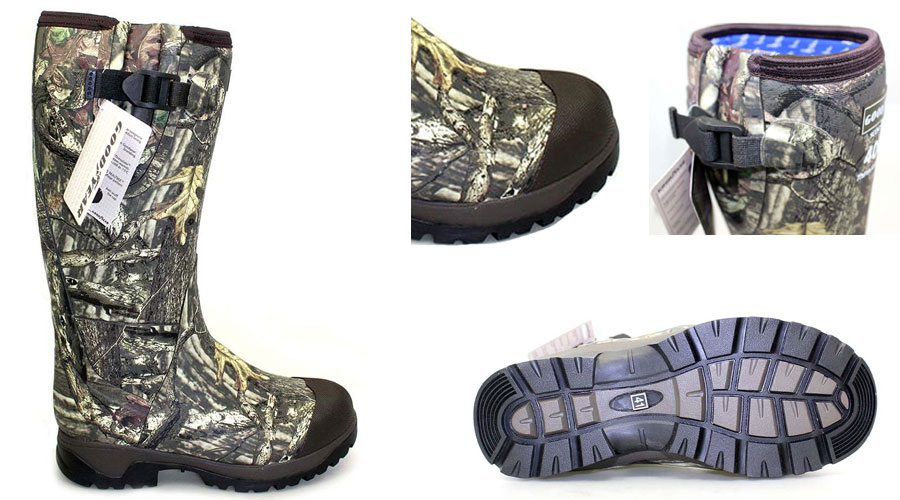 The men's Goodyear Swamp wellington boot really is a superb boot designed for the serious outdoor enthusiast who tackles the toughest terrain!
The superior craftsmanship of the Swamp wellington boot, together with the 3mm neoprene lining, makes it perfect for trudging through bogs, marshes and across rough terrain. It's simply great when out dog walking, stalking or shooting.
If you've read other product reviews on other sites, you'll probably already know that the most common complaint about some wellington boots tends to be how the sole unit can break away from the boot, in turn creating a leak. Or, perhaps the heel splits due to the wear and tear of using a boot jack. Well, to overcome these issues, Goodyear the manufacturer of this wellington boot, has applied a strong bonding agent to the boot and sole for extra strength. This assures a one piece reinforced heel design that gives extra durability.
We all know that wearing wellies all day long can be hard on the feet, especially if out in all weathers. With this in mind, a great feature of this boot is the cushioning of the sole unit and this will be a much needed pleasant surprise for your feet! Further, the clever design at the top of the boot makes these boots really comfortable to wear. The top trim is made from a soft elastic band, so this will prevent the boot from cutting into your calf and your leg in general, especially when your knees are bent.
In addition, if you suffer from cold feet in the winter, or perhaps you're prone to chilblains, then a neoprene lined wellington boot such as this one is essential! However, do be aware that if you wear very thick socks, a neoprene lining might possibly cause your feet to sweat and this might cause the inside of your boot to become wet. The solution? Well, unless you're working in extremely cold temperatures, say less than minus 30 degrees, then a relatively thin sock really will be sufficient to wear inside this Goodyear swamp neoprene boot.
Some benefits of wearing neoprene lined wellington boots:
insulation

comfortable cushioned sole and leg

no need to wear extra thick socks

flexibility

waterproof - so they will dry out quickly if you walk through a very deep river!

will not breed bacteria, fungi or other pathogenic micro-organisms
You'll notice that the robust tread on the Goodyear Swamp wellington boot also gives plenty of grip and traction, so they really are ideal when walking across muddy or wet fields, for example. Also, the contoured foot-bed provides extra stability, which is important.
It's worth noting too that one of the key wear areas is protected by a very useful anti scuff toe-cap, whilst the extra durable tough rubber toe cap will prevent the rubber from scuffing, if knocked against rocks or any other hard surfaces.
For more information and a close up of this fantastic camouflage neoprene lined boot check out our product review video here.
So, there you have it - a truly great wellington boot for so many reasons!
If you would like any further information about this item or any of the other products in our range, please do get in touch!
Follow us on Facebook, Twitter and Youtube.
---
OTHER WELLINGTON BOOT REVIEWS:
MORE FROM: SHOOTING PRODUCT REVIEWS & GUIDES
---

BEGINNERS GUIDE TO GAME SHOOTING
Read our comprehensive guide on Game Shooting here. Find out the legal aspects, what to wear and the terminology. Beginners Guide to Game Shooting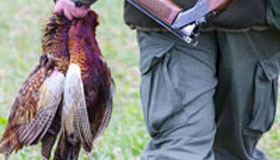 ESSENTIAL CLOTHING AND FOOTWEAR FOR MODERN GAMEKEEPERS
An informative article on the essential clothing and footwear for gamekeepers. Learn More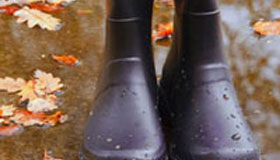 WELLINGTON BOOTS BUYING GUIDE
A fabulous high leg boot that offers plenty of support and grip - essential when out on the field. Learn More